PRODUCT DETAILS
Polyester webbing sling has below advantage:
1、 Used for lifting of expensive,fragile or delicated load.
2、 The softness of sling will not scratch loads.
3、 Quickly and easy to handle due to light and flexible properity.
4、 Properity of UV,Acid,moist-resistance,Long life of using.
5、 Low prolong rate.
6、 -40℃-100℃ working range.
7、 Can be fabricated from single or multiple plies, may including defferent accessories.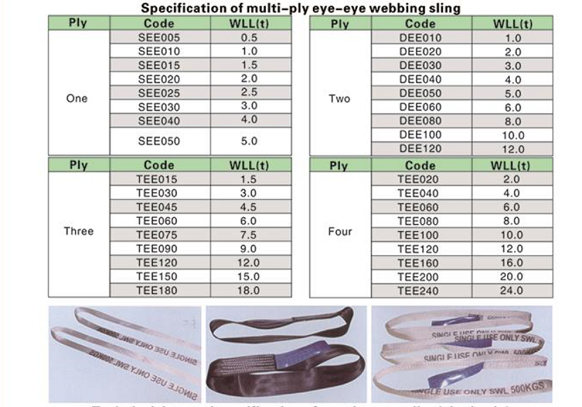 INQUIRY NOW